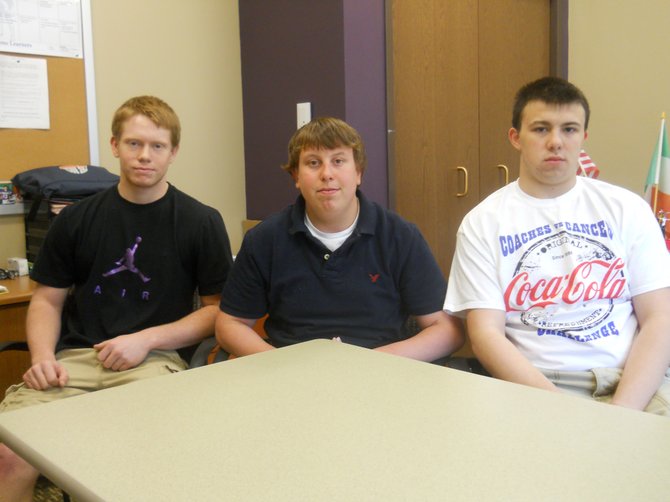 The Ti High Student Voice, the student government, formed a budget committee to provide student comment on the district budget process. Committee members include, from left, Jordan Woods, Karney manning and Cody Henthorn.
Stories this photo appears in:

Group meets with school officials
Students want to be heard as the Ticonderoga Central School District struggles to close a $1.7 million budget gap for 2012-13.