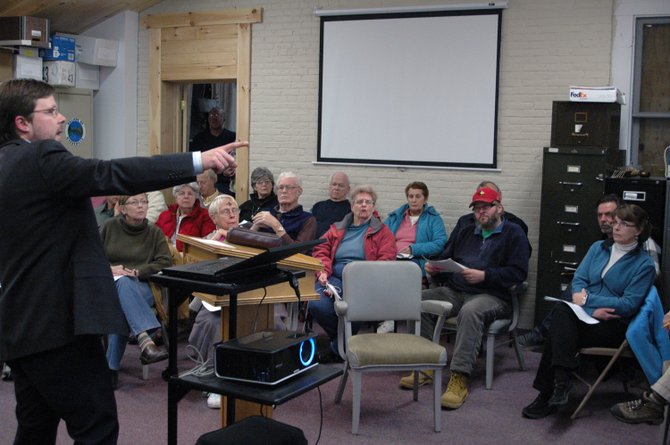 Tim Weidemann of Rondout Consulting addresses those in attendance at the Feb. 22 public kick-off meeting of the Keeseville dissolution committee.
Stories this photo appears in:

Consultants are preparing for the next step in the dissolution process in Keeseville.

At the Feb. 22 meeting of the dissolution committee, which represented the public kick-off meeting, consultants Peter Fairweather of Fairweather Consulting and Tim Weidemann and Rondout Consulting said that services are a key area to look at during the drafting of a dissolution study.