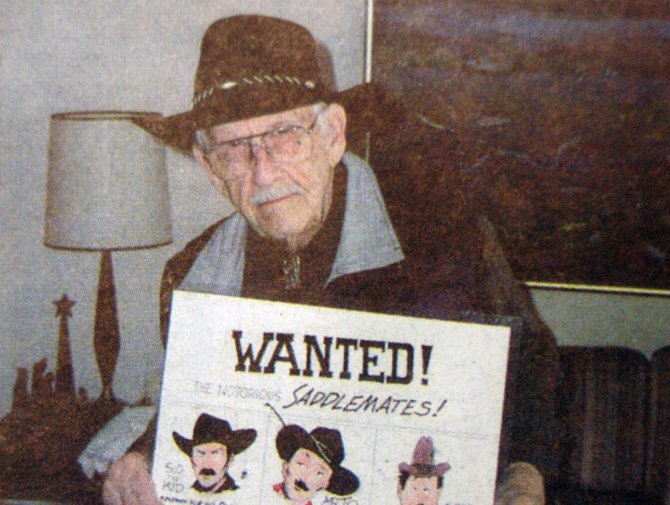 Sid Couchey, in 2003, with cartoons of the three "bad guys," featured in a comic book about local western star Tom Tyler. Couchey passed away Sunday, March 11.
Stories this photo appears in:

Stories 10-6
Voted on by staff, the stories that rated 10-6 in the Valley News this year

Creator of Richie Rich, Little Lotta, succumbs to cancer
Sid Couchey, creator of characters Richie Rich, Little Dot, Little Lotta, and Rascal the Raccoon, passed away Sunday, March 11.