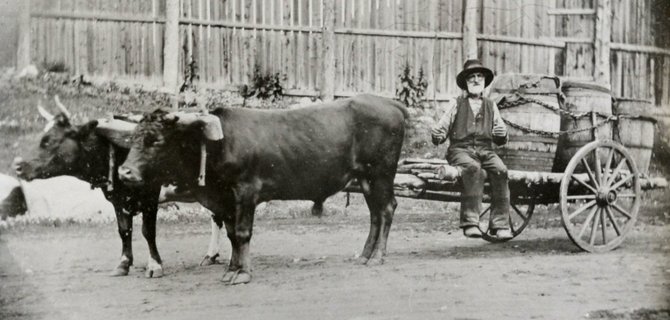 During the water famine, Moses Goodrich sold water from his ox-drawn carriage.
Stories this photo appears in:

As soon as Pete Light heard the village offices were going to move to the old school, he was knocking on the door. He wanted to put his years of historical research and collecting out where they could be seen and appreciated.