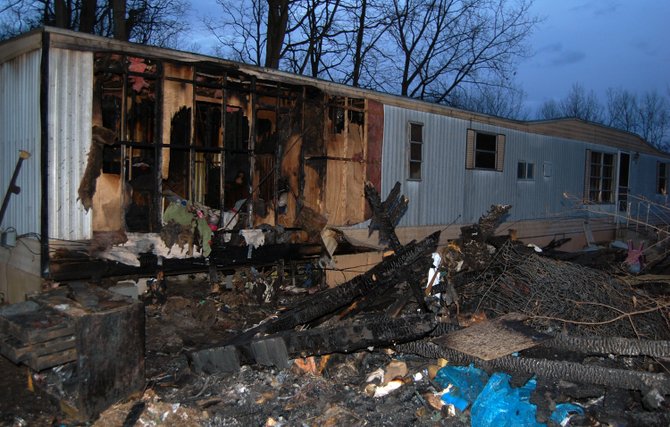 Adam Venner and Jessica Besaw escaped the enflamed home at 49 FarmHouse Lane. The home is considered a total loss by Essex County Fire Investigator and Coordinator Donald Jaquish.
Stories this photo appears in:

An electric heater in the garage is apparent cause
A faulty heater in a garage adjacent to a mobile-home is being blamed for igniting a blaze during the morning of March 7 that destroyed both the garage and the home located in the Sheehan Mobil Home Park.