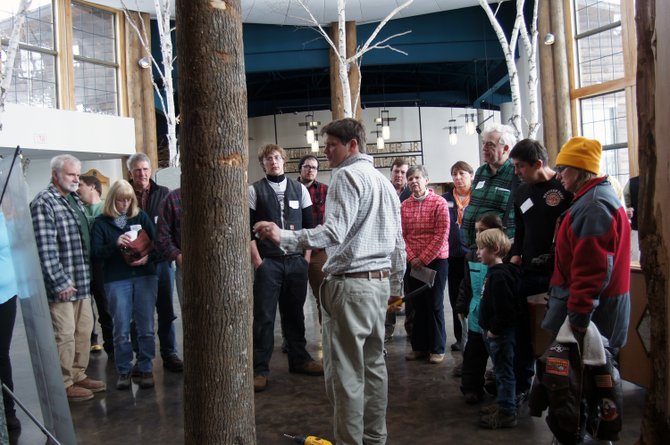 Mike Farrell, the Director of Cornell's Uihlein Field Station, explains the process of tapping a tree at the Wild Center in Tupper Lake.
Stories this photo appears in:

With support from the Northern New York Agricultural Development Program, a series of workshops will take place this September and October to highlight research on sap yields from utilizing different spouts and droplines.

The recent cold temperatures bode well for a good maple syrup season – and in February and March, The Wild Center and the Paul Smith's College VIC will host several events showcasing how to make this quintessential springtime treat.

Interested residents of Tupper Lake can join the project and will receive a loaner maple tap and bucket to help get them started. Residents then tap their own maple trees, the sap from which Wild Center volunteers pick up regularly during the maple sugar season, which is beginning now