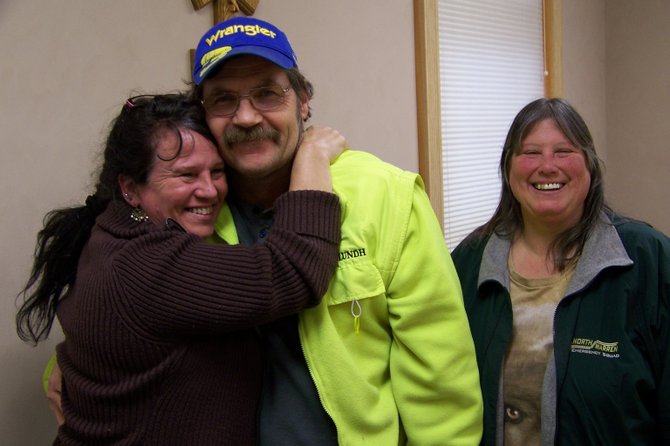 Tanya Wemett hugs her husband Jeff soon after recalling in detail how he suffered a massive heart attack in October, and the fast action of North Warren Emergency Squad personnel — and her son — saved his life. Observing the hug is Laura Eklund (right), who was behind the wheel of the ambulance that drove Jeff to Glens Falls Hospital.
Stories this photo appears in:

Tanya Wemett of Chestertown describes in detail how she nearly lost her husband Jeff to a heart attack — and how the valiant efforts of North Warren Emergency Squad members — as well as her son Nolan — saved Jeff's life.