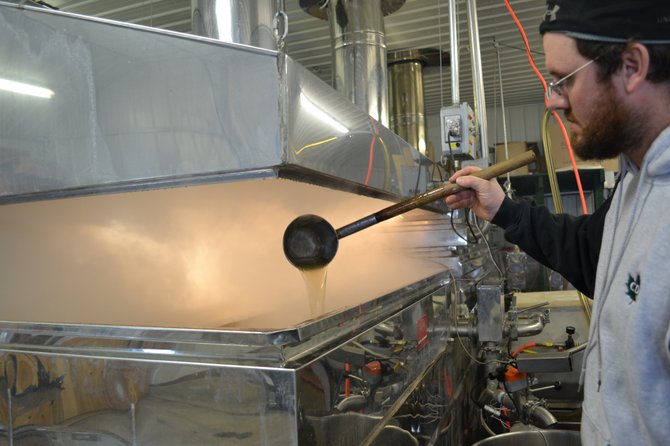 Michael Parker said they still use the old-timer's quality check on their syrup by dipping a spoon into the product and watching it sheet off the ladle. The sugarhouse is producing syrup of very high quality this year, and they already have candy made from this season's harvest.
Stories this photo appears in:

Though the North Country is wrapping up a weird winter, local maple syrup producers say it's business as usual, and the crop so far is clear and sweet.