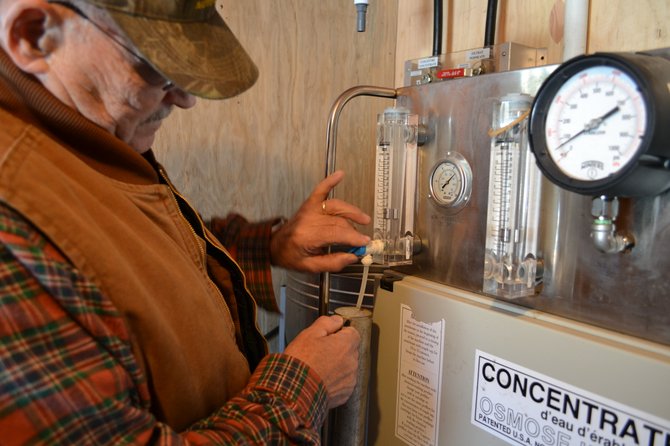 Richard Atwood checks the sugar content of the sap refined by his reverse osmosis machine. This year's sap is light and clear so far, said Atwood.
Stories this photo appears in:

Though the North Country is wrapping up a weird winter, local maple syrup producers say it's business as usual, and the crop so far is clear and sweet.