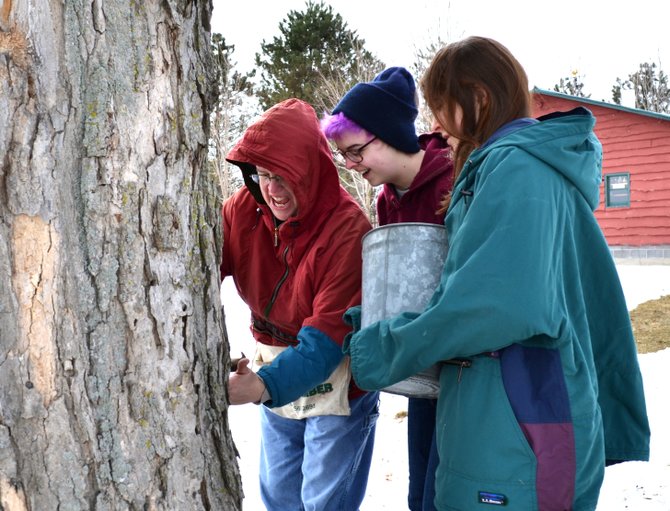 Judy, Emma and Natalie Casey-Sanger tap the 150-year-old roadside maples by Sanger's sugarhouse in Ingraham March 4. The trees are pockmarked with decades-healed tap holes from the multi-generation maple producers.
Stories this photo appears in:

Though the North Country is wrapping up a weird winter, local maple syrup producers say it's business as usual, and the crop so far is clear and sweet.