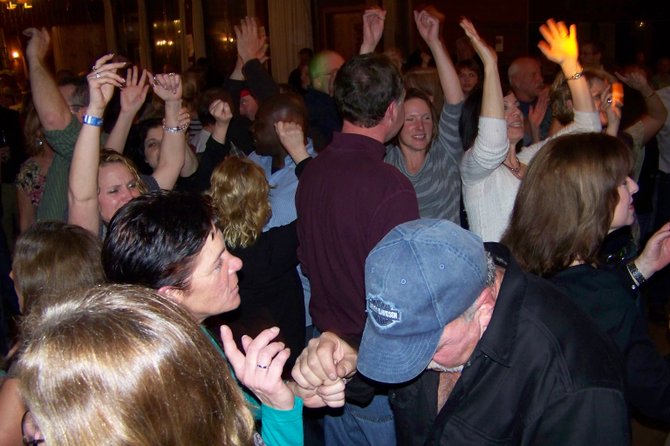 Hundreds of people — from their 20s to their 70s — cram the dance floor and gyrate to the hard rock sounds of the band Groove Therapy during the Bands 'N Beans party held Sunday at Roaring Brook Ranch in Lake George. The annual event, the largest gathering of its kind in the region, attracted more than 1,000 people to hear eight bands on two stages as well as sample 35 different varieties of chili offered by area restaurants.
Stories this photo appears in:

It's known as the "mother of all parties" in the region, and this year, it was undoubtedly another blockbuster.