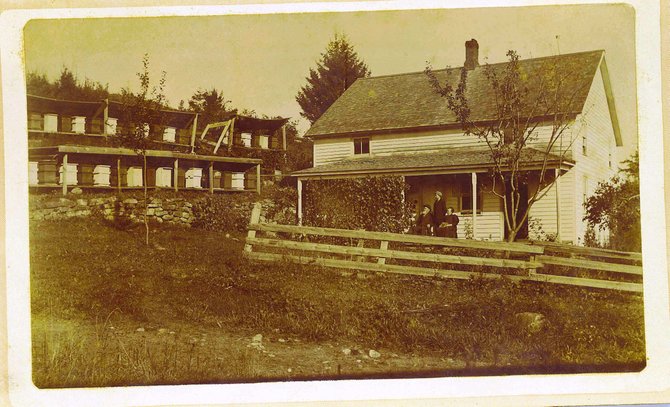 In the 1800s and early 1900s, small farms in Warrensburg raised vegetables and livestock to sustain the local population. But with the advent of large-scale farming operations, family farms all but disappeared in Warren County. In recent years, however, the small farms are experiencing a resurgence with the advent of the sustainable farm movement.
Stories this photo appears in:

An area advocate for sustainable agriculture in the Adirondacks has coordinated a historical exhibit looking at farms from a century ago, their practices and their role in the community and economy.

A century ago, farmers were productive in the Adirondacks, producing vegetables, livestock and feed for regional consumption. But as larger farms developed nationally and more efficient transportation emerged, local farms died out, too small to compete. Today, however, a resurgence in local and sustainable food systems is once again changing how we use the lands of our forebears. An exhibit at the Warrensburgh Museum of Local History examines the changing role of farms in the region.