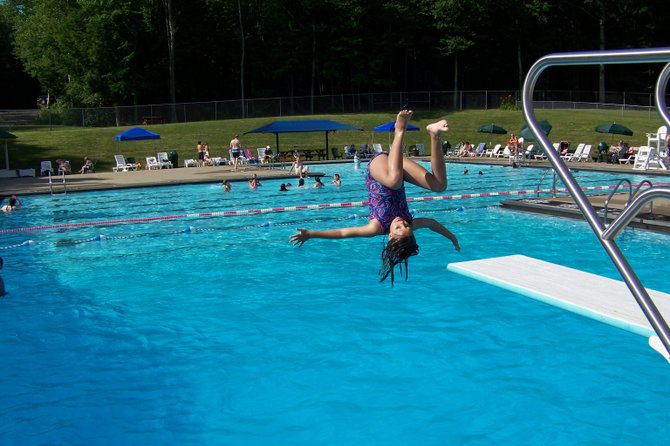 BEATING THE HEAT: Finding relief from the high temperatures Friday June 22, a child performs a flip into the cool waters of Queensbury's Gurney Lane swimming pool. In Lake George, talk has surfaced about having the village government develop a swimming pool as the town of Queensbury did years ago at their Gurney Lane recreational complex.

Stories this photo appears in:

Mayor Blais at first wondered why the village should build and operate a community swimming pool, as the municipality sits on the shores of a pure 32-mile-long lake — but now he's willing to consider the idea, along with other village board members.