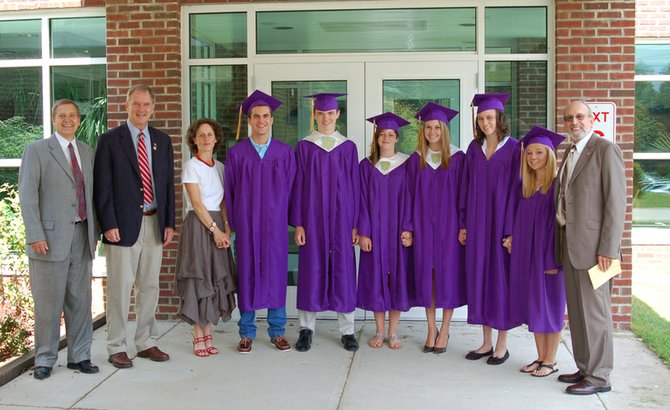 The six seniors graduating from Newcomb Central School met guest speaker Congressman Bill Owens (D-Plattsburgh) before the commencement ceremony June 23. From left are Newcomb Central School Superintendent Skip Hults, Owens, Senior Class Advisor Martha Swan, Taylor Goodspeed, Morgan Winslow, valedictorian Marlena Peter, salutatorian Rebecca Bolan, Renna Yandon, Caelan Gould and School Board President Steve Frieman.
Stories this photo appears in:

Congressman Bill Owens was the guest speaker at Newcomb Central's June 23 commencement ceremony honoring its six graduates.