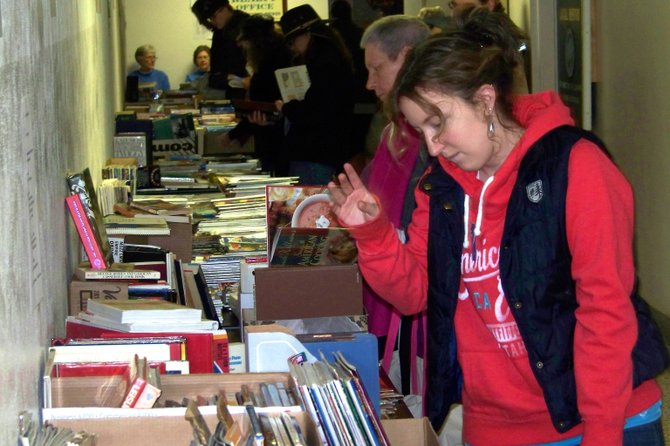 Hundreds of people from near and far jammed the Chester Library for its annual winter book sale in February. The Friends of the Chester Library are holding their summer book sale July 13 and 14, and the proceeds of these events help purchase new books for the facility's collection, as well as help bankroll the library's operation.
Stories this photo appears in:

Book sale approaching
Book sales at the town of Chester Library draw people from all over the state, and in doing so raise vital funding for purchasing new books. Chester Library's annual book sale is coming up in several weeks, and residents are encouraged to donate books, DVDs, CDs, puzzles and other items for the event.