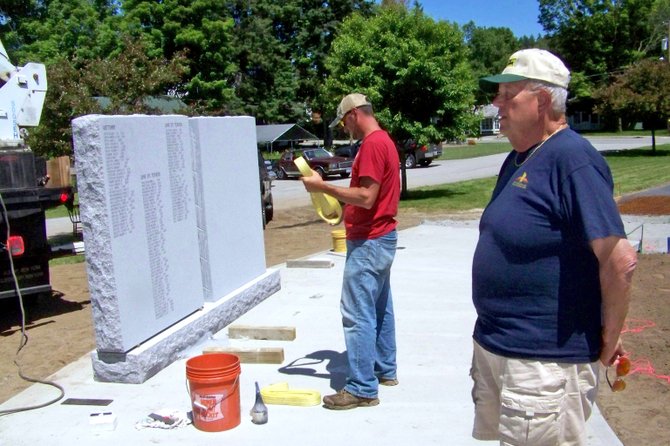 Harry Balz of Adirondack, 78 — volunteer overseer of various construction projects in northern Warren County — watches as workmen place and set granite memorials June 15 on the soon-to-be-completed Veterans Memorial Plaza in front of the Chester Municipal Center. Balz has been hailed for his work in assuring top quality construction work on many municipal projects, and saving taxpayers a lot of money in the process. The Chester Veterans Memorial Plaza is to be dedicated in a ceremony at 5 p.m. Saturday July 7.
Stories this photo appears in:

Harry Balz hailed for saving taxpayers money
Retired construction executive Harry Balz lets nothing — not even hospitalization — get in the way of his volunteer work overseeing area municipal projects, which saves taxpayers a considerable sum.