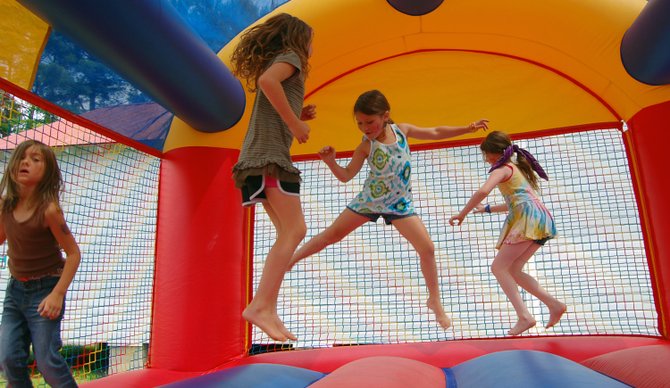 ACAP student jump for joy celebrating the end of a school year and the beginning of summer at the Westport 4 H Fair grounds on June 9.
Stories this photo appears in:

The weekend events at the Essex County Fair in Westport have a number of large events and attractions, including a Johnny Cash impersonator and the annual Egglefield Ford Demolition Derby.

Adirondack Community Action Programs held it's annual end of the year after school program event to celebrate the achievement of the students and have fun one more time before breaking for summer June 2.