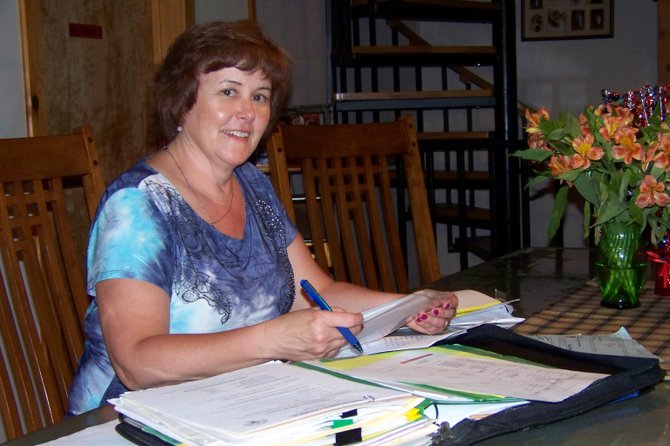 Michelle Bedell, who has dedicated many hours to volunteering for Boy Scouts over the past decade, reviews some troop records June 11 in her dining room. For her years of dedication to scouting and accompanying enthusiasm, Bedell has been named the Warrensburg Chamber of Commerce's "V.I.P. of 2012."
Stories this photo appears in:

Michelle Bedell has not only devoted countless hours to the Boy Scouts organization, but she's mentored, supported and encouraged boys to achieve their goals -- and live life to the fullest.