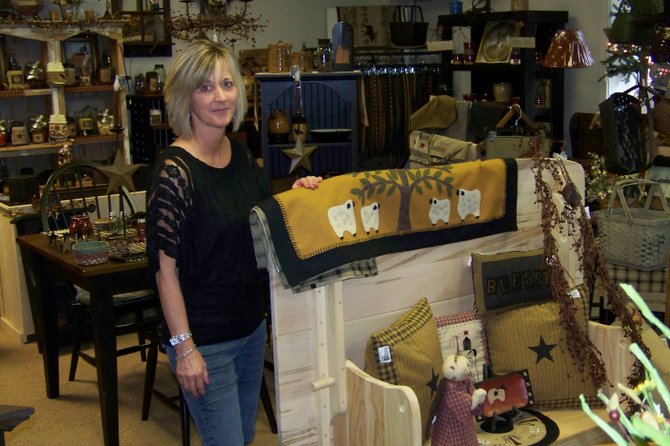 Rebecca Witz Swan poses amongst the extensive display of home furnishings at her Warrensburg enterprise, Rebecca's Florist & Country Store, which was recently awarded as 'Business of the Year' by the Warrensburg Chamber of Commerce. Swan launched the store two years ago, and it has achieved considerable success in an uncertain economy and a highly competitive local commercial scene.
Stories this photo appears in:

Warrensburg floral shop named 'Business of 2012'
Rebecca Witz Swan's floral and furnishings store was launched in an uncertain economy, yet it has met with considerable success in two short years. It shows was can happen when an entrepreneur follows a solid business plan, has expertise in their field, and puts a lot of hard work into their enterprise.