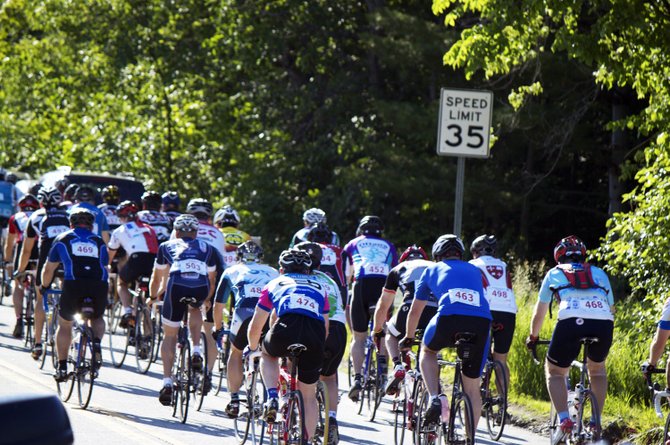 The Whiteface Uphill race is one of many events during the Wilmington/Whiteface Bike Fest.
Stories this photo appears in:

Residents in Wilmington, Jay, Keene, Lewis and Elizabethtown can expect road closures and delays during the second annual Wilmington Whiteface 100K bike race, Sunday, June 17.

For the third year, bicycle enthusiasts will come to Wilmington to celebrate the sport.