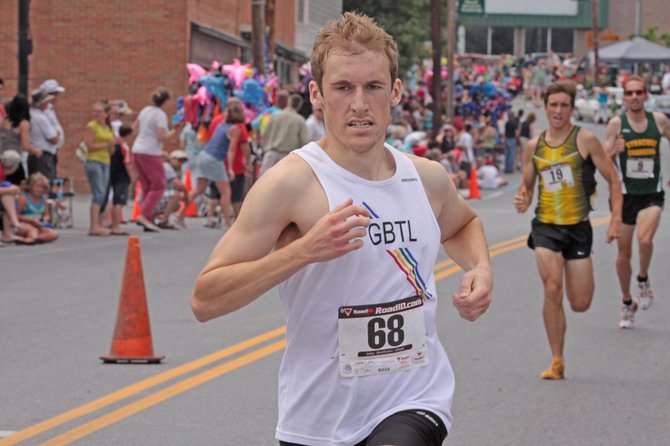 Lee Gabler heads to the finish in the the 2011 Montcalm Mile. Gabler was clocked in 4 minutes, 15 seconds. This July 4th will mark the 26th annual Montcalm Mile in Ticonderoga.
Stories this photo appears in:

26th annual race July 4th
The 26th annual Montcalm Mile will be raced in Ticonderoga July 4. One of the fastest, most-competitive road races in the North Country, the foot race will be held prior to the traditional Independence Day parade.