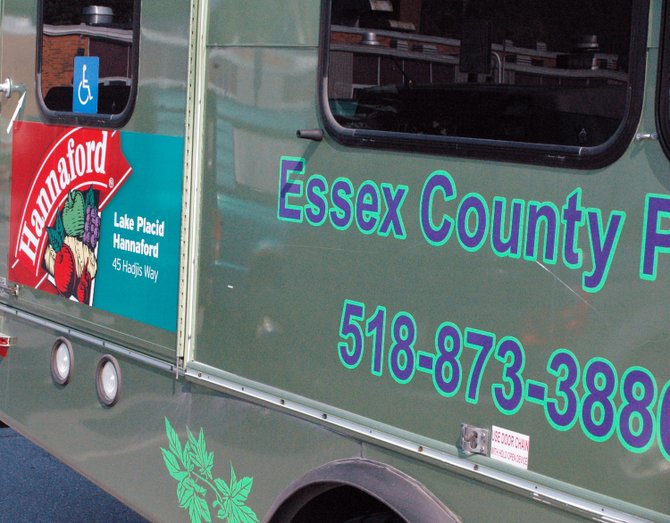 Advertisements for Hannaford's Supermarket have been placed on the Cascade Express busses run by the Essex County Department of Transportation.
Stories this photo appears in:

A resolution to purchase new buses and equipment as part of the Essex County Public transportation Department did not make it to the floor.

Members of the Essex County Ways and Means committee gave Transportation head Nancy Dougal one more week before potentially deciding on the future of the busing program.

The Essex County Transportation Department has found a new source of revenue for the Cascade Express.