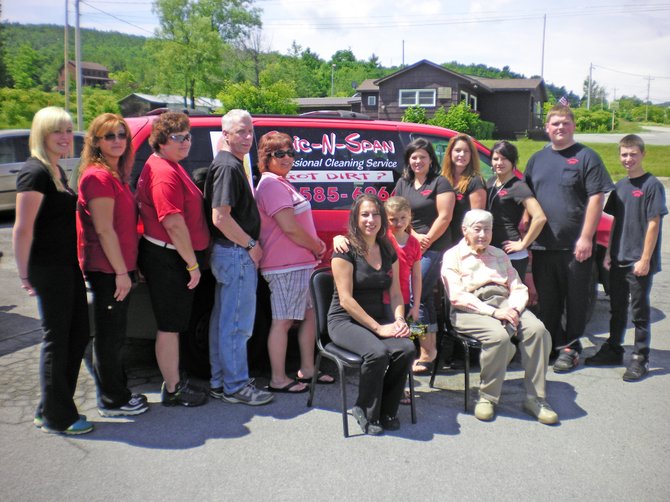 Spic-N-Span cleaning service is celebrating its fifth anniversary. Marking the occasion are, standing from left, Samantha Burris, Tanya Gijanto, Donna Fleury, Phil Swanson, Dannae Whalen-Hall, Tanya LaFrance, Debbie Crossman, Christy Gijanto, Chuck Swinton, Tyler Woods; front, owner Marie Gijanto, Gianna Gijanto-Sherman and Claire Phillips.
Stories this photo appears in:
Spin-N-Span celebrates five years
When Spic-N-Span takes on a new job, owner Marie Gijanto doesn't add a new customer. She makes a new friend.