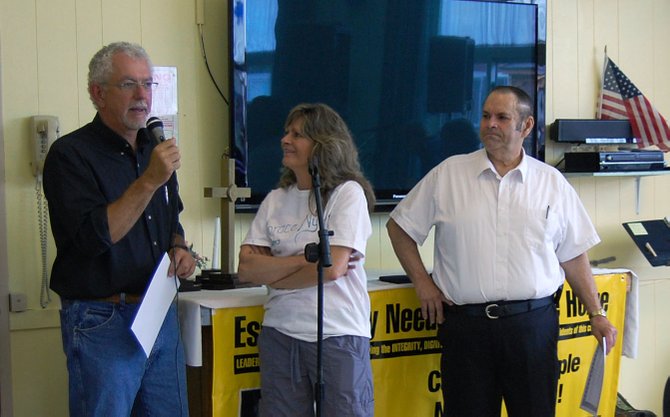 Moriah Supervisor Tom Scozzafava, left, and Chesterfield Supervisor Gerald Morrow, right, were speakers at the Save Horace Nye rally June 2 in Elizabethtown. Event organizer Celeste Beeman watches.
Stories this photo appears in:

Community members held their own public forum to make their voices heard after the county denied a public meeting to discuss the sale of Horace Nye Nursing Home.