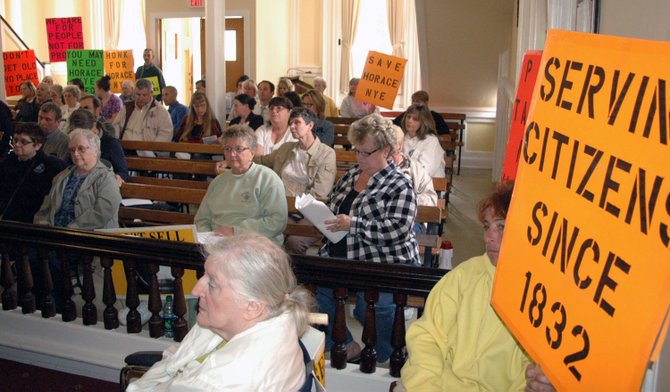 The Old County Courthouse in Elizabethtown was filled with residents of the Horace Nye Nursing home and many who were protesting the sale of the facility to Centers for Specialized Care during the June 5, 2012 Board of Supervisors meeting.
Stories this photo appears in:

The handover for the county-run facility to the private organization Centers for Specialty Care (CSC) was delayed yet again several days before its scheduled handover on Friday, Jan. 31, this time because the parties wanted to "address a few loose ends," relative to the septic system, said county attorney Daniel Manning.

The Horace Nye Nursing Home will be privatized.