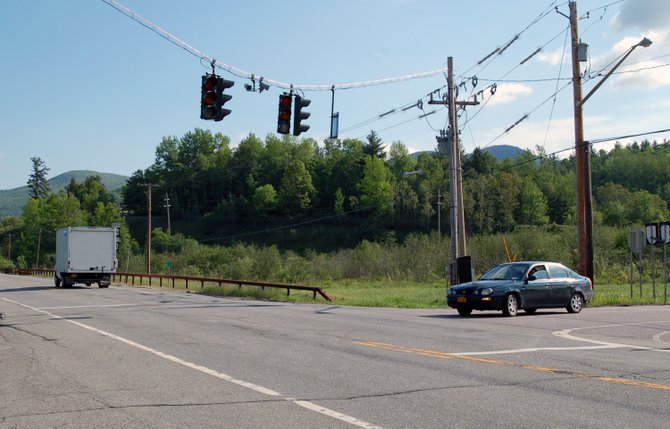 Temporary traffic lights have been set up at the intersection of Routes 73 and 9N, where work is scheduled to begin on the Norton Brook Bridge June 4.
Stories this photo appears in:

Rte. 73 Construction to reduce traffic to one lane for bridge construction
Construction will begin on two of the most traveled highways in Essex County in early June, including Route 73 in the town of Keene and Route 86 in Ray Brook. Construction of a bridge on Route 73 near the intersection with Route 9N, will begin June 4 and is planned to continue through the fall.