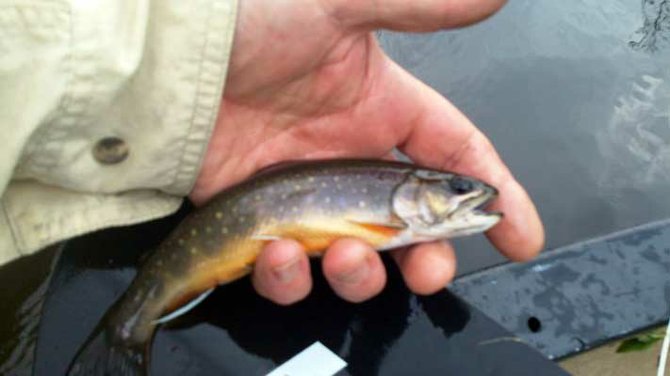 A trout in the hand, always beats a dozen in the stream. Small native brook trout, which can be found in most Adirondack streams, offer anglers a bonanza of scenery, seclusion and good sport when the larger rivers become too warm to fish.
Stories this photo appears in:

Notes from the North Woods
The heat of the summer has descended upon the Adirondacks, delivering temperatures that have soared well above 80 degrees.