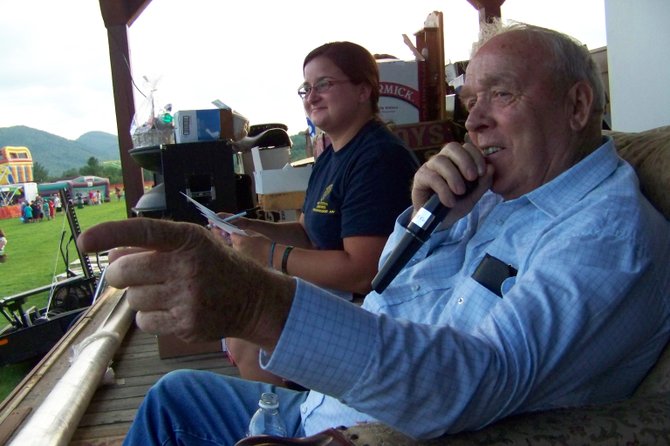 During the Friday July 27 edition of the two-day annual Smoke Eaters' Jamboree in Warrensburg, Jim Galusha of Thurman calls out bids received on a truckload of firewood, one of the many goods and services donated for the benefit event by area businesses and individuals. Judy Durkin (left rear) assists Galusha with his bid-calling This year's Jamboree was the 50th annual for the Warrensburg Volunteer Fire Company.
Stories this photo appears in:
A person misusing social media fabricated a rumor that the Saturday July 28 installment of the annual Smoke Eaters' Jamboree was cancelled, and the president of the sponsoring organization in Warrensburg says he's going to have police investigators track down the rumor perpetrator to extract compensation for his group's loss of revenue.