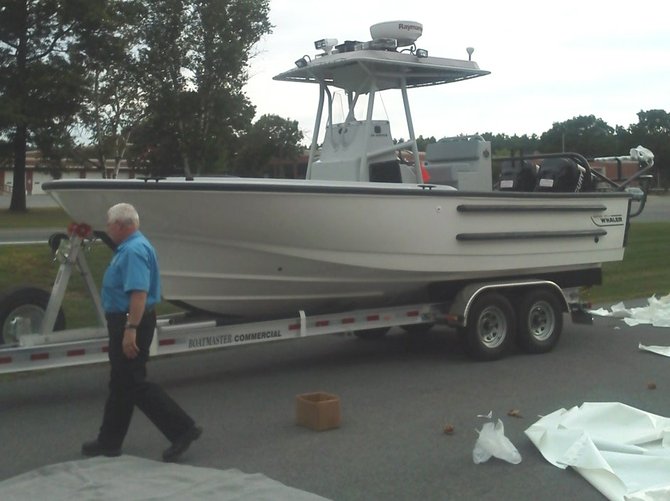 Warren County's new marine patrol boat, donated by the state, features high-technology equipment including side-scan sonar, radar, GPS and electronic navigation. Able to detect bodies and other items underwater, the sophisticated sonar will aid in investigations conducted by the county Sheriff's office, officials said this week.
Stories this photo appears in:

Warren County officials who routinely complain about the state's costly unfunded mandates were pleasantly surprised this week to hear about the state's generosity in donating a brand-new patrol boat for law enforcement on Lake George.