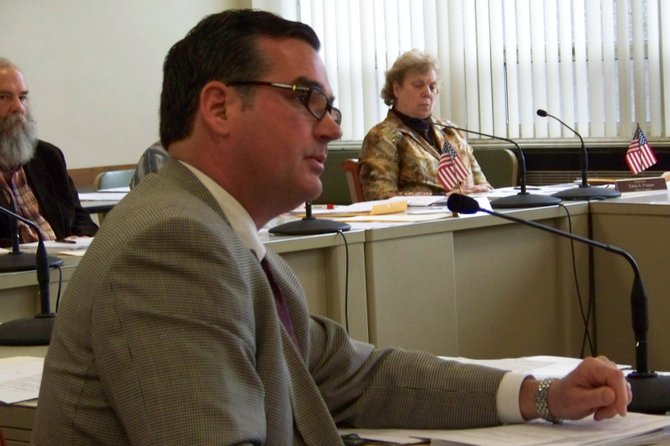 Queensbury at-large supervisor Mark Westcott makes a point about capping spending during a recent meeting of the Warren County Board of Supervisors. Westcott urged the board July 20 to do what they could to avoid spending $700,000 to purchase land near the airport that the Federal Aviation Administration has deemed necessary to assure safety for planes landing on the county airport's backup runway.
Stories this photo appears in:
A Warren County supervisor objects to spending $700,000 on land near the county airport, but area officials say they must purchase the land to avoid shutdown of a backup runway by the Federal Aviation Administration.