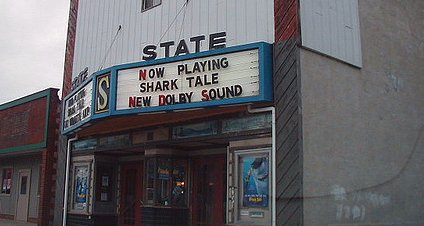 The State Theater in Tupper Lake
Stories this photo appears in:

At first glance, the waters of the expansive lake that lends its name to this village in southwest Franklin County are as tranquil as ever. Beneath the icy surface, however, a dispute over how tourism funds should be allocated is causing waves.

The Adirondack North Country Association announced last week that the State Theater had reached its fundraising goal of $95,000 to update the two movie screens for the coming switchover to digital film.

Small, local movie theaters are seeking funds that will keep them from becoming extinct.