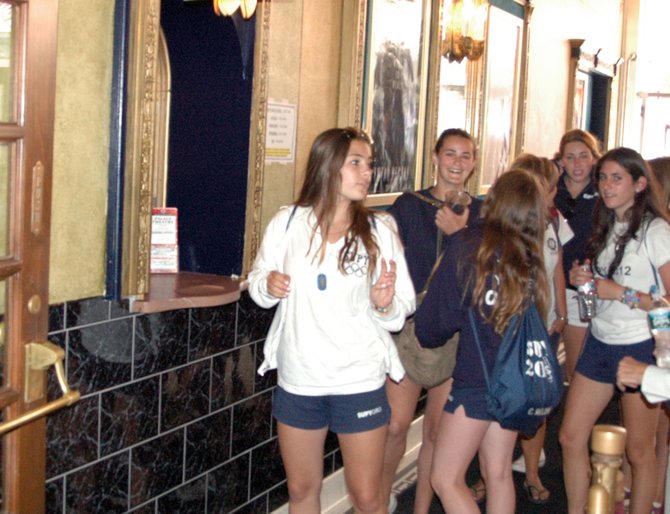 Youth from the Raquette Lake Girls Camp line up to get tickets to watch a movie at the Palace Theater in Lake Placid.
Stories this photo appears in:

To help save the historic theater as part of the "Go Digital or Go Dark" Campaign, a pair of films will be shown at the end of this month to help set the mood for the Halloween season and build up the funds needed to convert the Palace Theater movie screens from 35mm film to digital.

The Adirondack North Country Association and local theaters are hosting a kickoff event for the "Go Digital or Go Dark" fundraising campaign Friday, April 26, from 5 to 6:15 p.m. at the Palace Theatre in Lake Placid.

Small, local movie theaters are seeking funds that will keep them from becoming extinct.