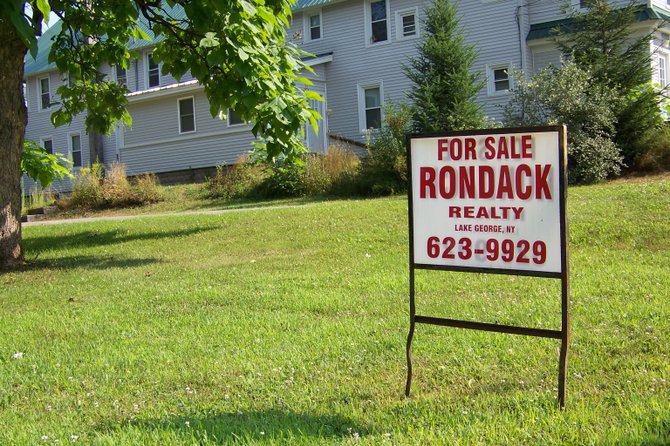 Temporary signs stuck into lawns by contractors or real estate agents may be a little less commonplace in the town of Lake George, if regulations now under consideration by the town board are adopted.
Stories this photo appears in:
Paving contractors, siding companies, politicians and real estate agents routinely erect lawn signs to advertise their services. But in Lake George, such signs may be a little less commonplace, if regulations the town board is considering are adopted.