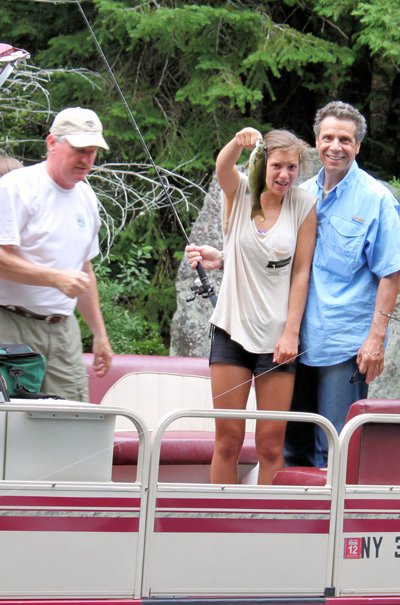 NYS Governor Andrew Cuomo admires his daughter's catch, while fishing on the Saranac Lakes. The Governor recently signed legislation that will permit the DEC to host additional Free Fishing Clinics throughout the state. It is expected the introductory clinics will attract newcomers to the sport, and generate additional licenses, fishing equipment sales and additional expenditures
Stories this photo appears in:

Notes from the North Woods
Summer is now in full swing with a slate of events and activities available for almost everyone's enjoyment.