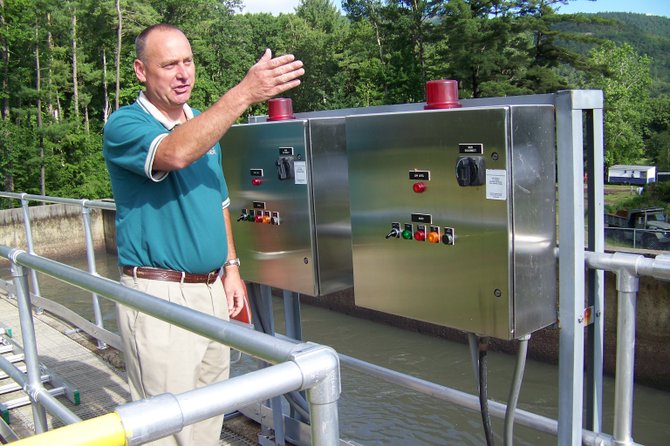 Standing at controls to a primary processing station recently at the Lake George sewer treatment plant, village wastewater supervisor Tim Shudt explains upgrades that are proposed to boost the purity of the plant's outflows.
Stories this photo appears in:
The state sends a legal order to Lake George Village to reduce nitrates in their sewer plant outflows, but municipality is already working to resolve the problem.
Conscious of pending developments and proud of recent upgrades, Village of Lake George officials are hosting tours of its sewer plant and water filtration plant beginning at 10:30 a.m. Monday Dec. 17.
Under pressure from state environmental; officials, Lake George Village tackles its ongoing problem of controlling nitrates in its sewer plant by hiring a new engineering firm to devise a cost-efficient solution.