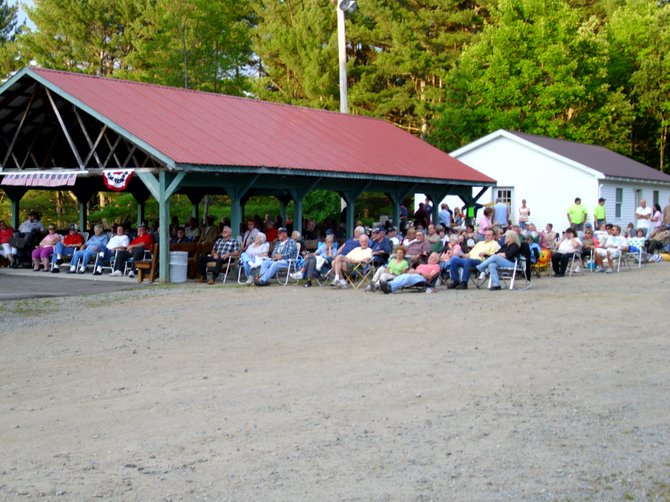 The debut of Thurman's 2012 Monday Concert in the Park series July 2 drew a large crowd, not only to see the versatile band titled The Cards, but to experience the glorious fireworks that followed. thurman's Monday night concerts are held rain or shine, as the town's Veterans Park pavilion offers shelter.
Stories this photo appears in:

Thurman's Monday night Concert in the Park series offers a wide range of musical idioms: from home-bred mountain music to Irish bands and folk music. The concerts continue through August each summer.