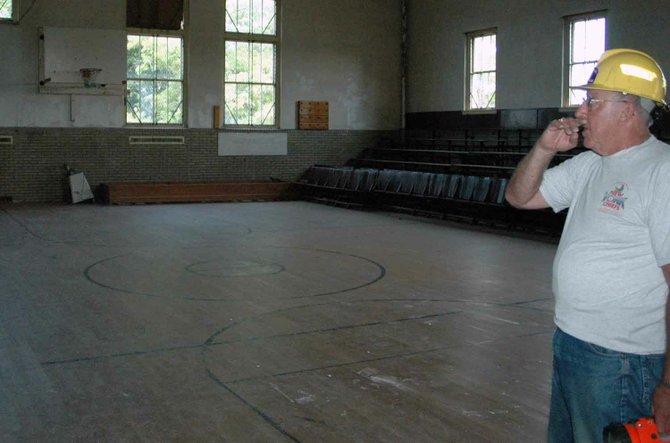 Jim King walks through the gym of the former Keeseville Civic Center, which he and a group of residents are looking to renovate and bring back to the community.
Stories this photo appears in:

A new not-for-profit committee has been set up to continue the work needed to bring back the Keeseville Civic Center.

A group of citizens has started to lay the groundwork to bring back the Ausable-Keeseville-Chesterfield Civic Center.