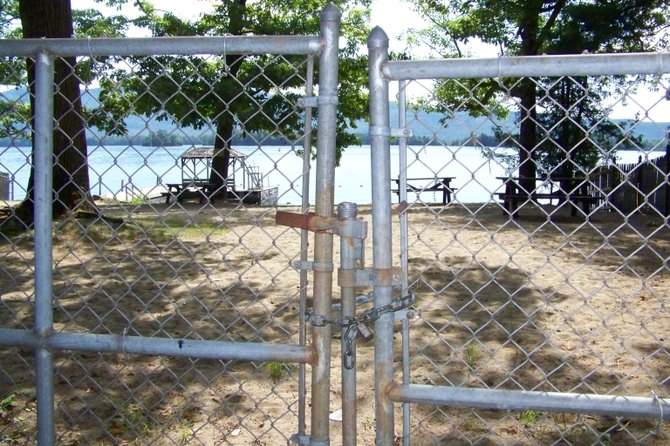 Whether or not to lock up Diamond Point Beach when no lifeguards on duty — an action taken recently by the lake George Town Board to ward off potential lawsuits — has angered local residents, who say they are being discriminated against and that the town board is misinterpreting state law.
Stories this photo appears in:

Diamond Pointe residents vented their anger Monday July 9 on the Lake George Town Board over their decision to lock down the Diamond Point Beach when no lifeguard is on duty. By the next morning, the locked gate was discovered stolen, and rumors were circulating the town might have reversed their decision.