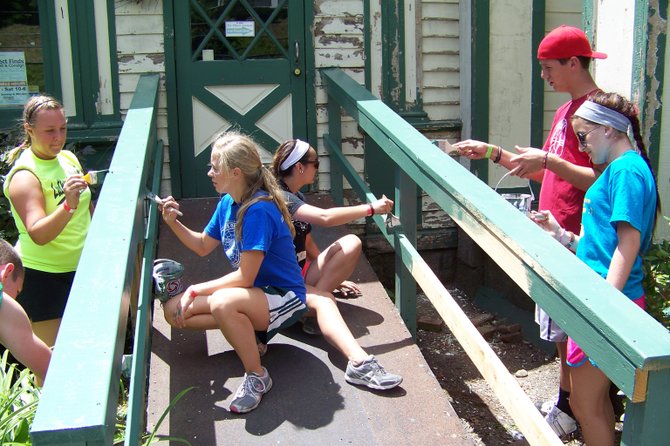 Among the dozens of YouthWorks mission teenagers helping spruce up the exterior of The Pillars July 9 are (left to right): Meghan Thomas, Morgan Jenkins, Lexi Rivera, Andrew O'Hara, and Megan Iannello. All are from northern Ohio. The YouthWorks teens, a total of about 400 over seven weeks this summer, are fixing up properties of people in distressed circumstances as well as public sites.
Stories this photo appears in:

A total of about 400 teenagers from Ohio and other midwestern and eastern states are spending a week this summer fixing up properties, public and private, in the towns of Warrensburg, Chester and Johnsburg through a YoiuthWorks mission program — while the youths enjoy fellowship, recreation, and learning about life in the North Country.