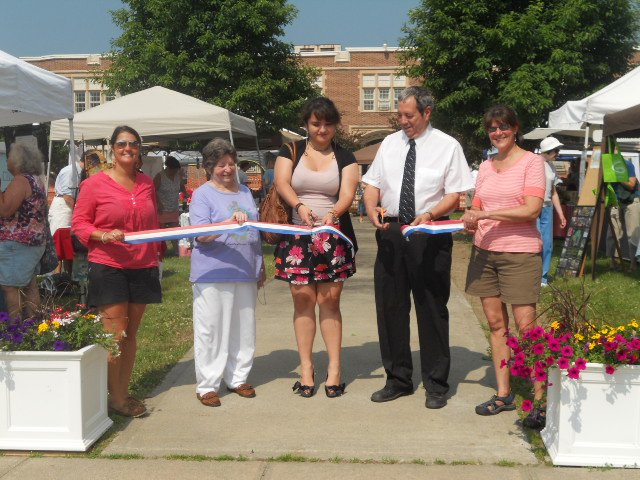 Participating in the recent ribbon cutting ceremony for Chestertown's first-ever weekly Farmers' Market are (left to right): Angie Mead, Mary Hane Dower, Ana Martha Torres, Fred Monroe and Dee Beckler. The Chestertown Farmers' Market has been hailed as a success by vendors, organizers and shoppers, and it is expected that the venue will be even busier by mid-summer with the arrival of second homeowners and vacationers.
Stories this photo appears in:
For years, Chestertown has endured a row of empty storefronts downtown. but the past two Wednesdays, downtown has been more lively, since the launch of the Chestertown Farmers' Market. Some venders at the weekly venue even reported selling out of their inventory — potential downtown commercial enterprises take note!