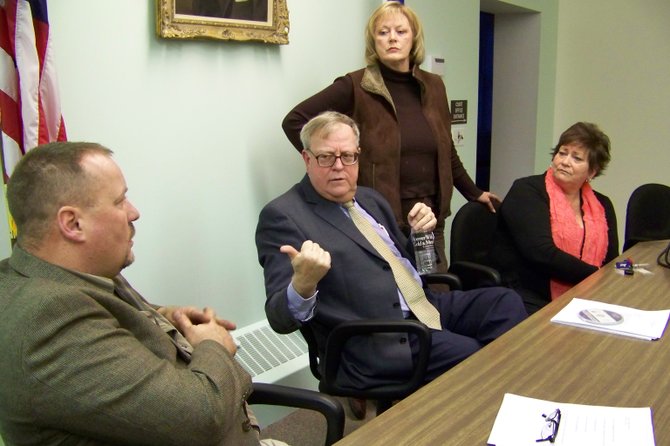 Following a Warrensburg town board meeting Monday Jan. 30, council members discuss what they'd like to see the government accomplish in 2012. (Left to right): Bryan Rounds, town Supervisor Kevin Geraghty, Linda Marcella and Joyce Reed.
Stories this photo appears in:
Warrensburg's new town board completed some homework this week, as they identified goals they'll be seeking to accomplish in 2012. According to the list they compiled, the board is aiming to either finish up or tackle some ambitious projects this year.