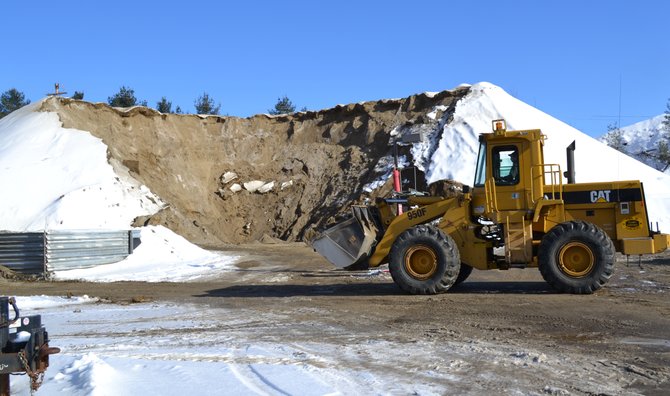 Sand reserves will run out by the end of next winter, said Johnsburg Highway Superintendent Dan Hitchcock. The town's highway department runs through 10,000 cubic yards of the material yearly adding traction to icy roads.
Stories this photo appears in:
Time to find new reserves, said Vanselow
Sand reserves are a looming issue for Johnsburg, said Supervisor Ron Vanselow at the Jan. 17 town board meeting. With only about a year — maybe two — of the public works resource left, the board is looking for options.