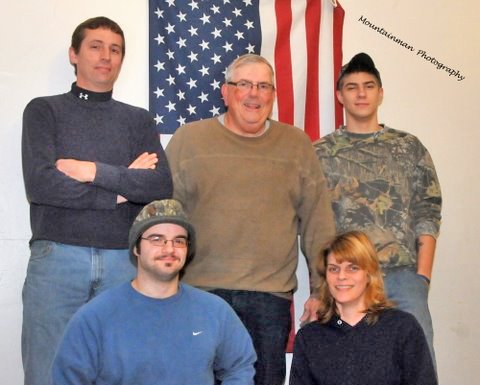 The Chilson Volunteer Fire Company has elected officers for 2012. Elected were, front, First Lieutenant Jake O'Hara, Third Assistant and Safety Officer Chief Casie Hunsdon; back, Chief Steve Hunsdon, Second Assistant Chief Mike Trybendis and Captain Cody Duval.
Stories this photo appears in:

The Chilson Fire Department will keep the barbecue fired up for serving up good food, along with good music and a classic emergency vehicle show on July 14.

Dinner-dance Feb. 25
The Chilson Volunteer Fire Company will celebrate its 50th anniversary during its annual dinner-dance Saturday, Feb. 25. The event will be held at 6 p.m. at the EMA, 9 Maplewood Lane in Ticonderoga.