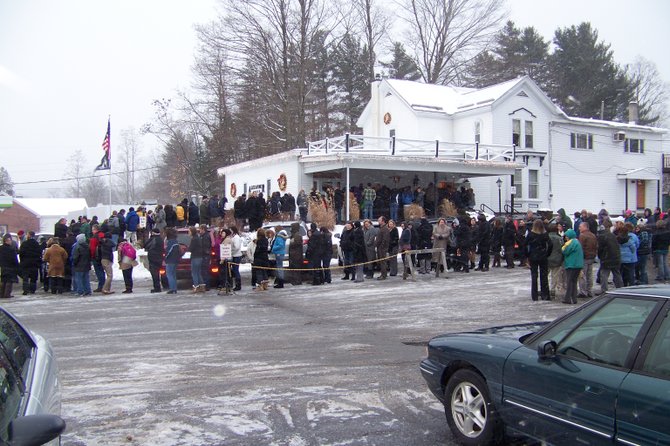 People waited for hours in freezing weather Friday June 13 outside the Alexander-Baker Funeral home in Warrensburg to offer condolences to the family of Brent Bertrand, a beloved teacher and coach, who died Jan. 10 at the age of 53.
Stories this photo appears in:

The ever-optimistic Brent Bertrand inspired students he taught and coached to be thoughtful, caring, and to pursue their dreams. A large crowd of people were drawn to downtown Warrensburg to pay their respects Friday Jan. 13 at Bertrand's wake — he died unexpectedly Jan. 10 at his home.