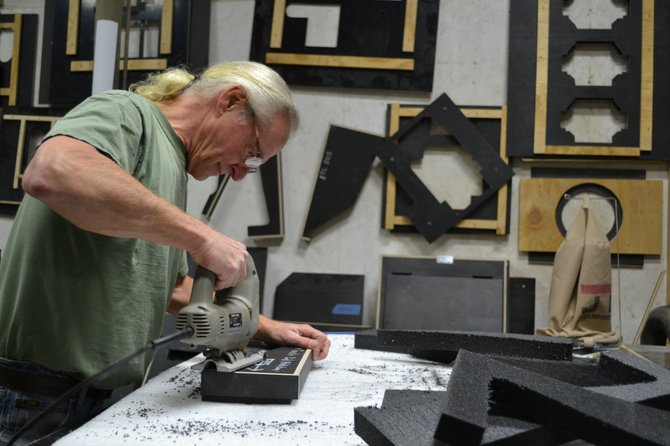 Bob Shaw cuts foam in the Northern Cases workshop at Creative Stage Lighting. The company received APA approval for their expansion plans, but the owner is still reviewing his options.
Stories this photo appears in:
Company still reviewing site
The Adirondack Park Agency approved the construction application of North Creek's Creative Stage Lighting, though company owner George Studnicky III is still reviewing his expansion options.