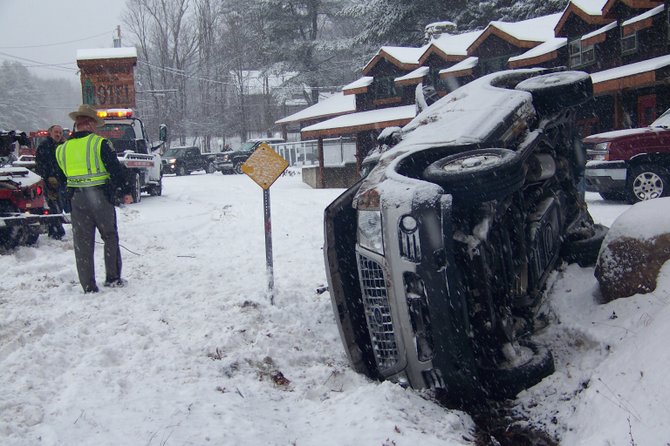 State Trooper Edward Stannard (left) approaches a vehicle that skidded off Rte. 9 late morning Jan. 12 into a ditch just south of North Country Lodge, leaving its driver suspended behind the wheel until she was guided out through the rear hatch. Three to four inches of snow that day made roads slick, prompting dozens of crashes in Warren County, most all of them minor.

Stories this photo appears in:
Drivers unaccustomed to driving in hazardous conditions encountered troubles Thursday Jan. 12, as the winter's second substantial storm left highways slippery with four inches of snow.