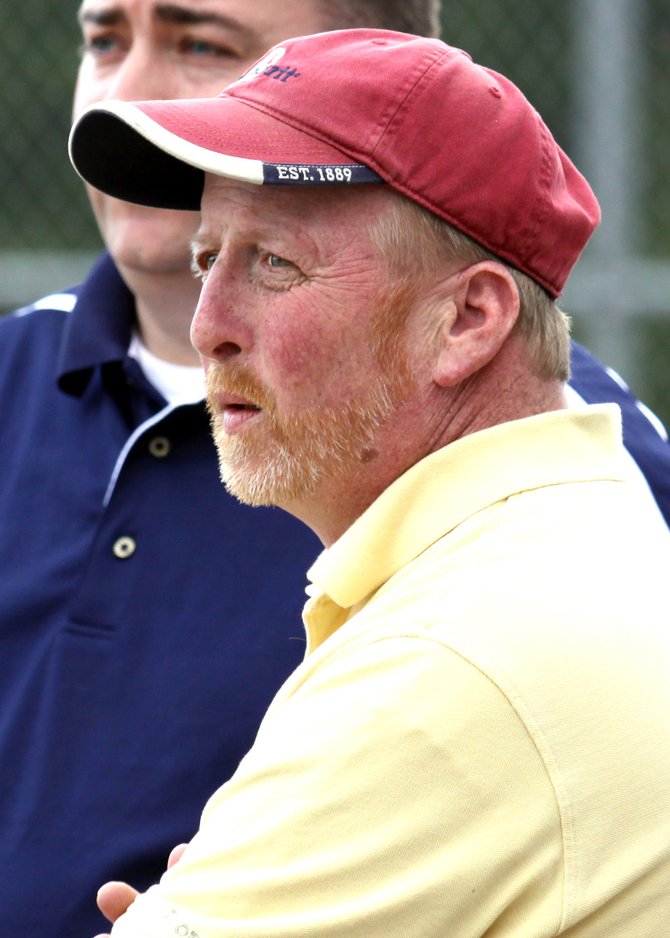 Brent Bertrand, beloved Warrensburg High School Technology teacher and coach, died Tuesday Jan. 10 at the age of 54 — apparently of natural causes. Here, he is shown coaching Varsity softball, watching the action on the diamond during a game in Spring 2011
Stories this photo appears in:

The ever-optimistic Brent Bertrand inspired students he taught and coached to be thoughtful, caring, and to pursue their dreams. A large crowd of people were drawn to downtown Warrensburg to pay their respects Friday Jan. 13 at Bertrand's wake — he died unexpectedly Jan. 10 at his home.

An upbeat, inspiring Warrensburg teacher and coach — the beloved Brent Bertrand — inspired an outpouring of memories among students and faculty members following his unexpected, untimely death Tuesday morning.