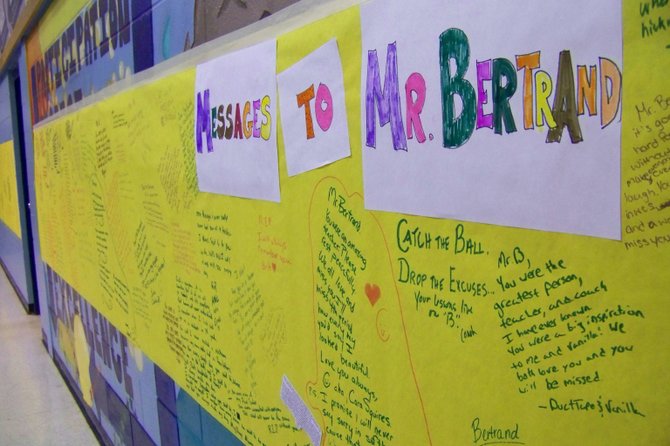 TRIBUTE TO 'MISTER B.': Warrensburg High School Students scrawled hundreds of heartfelt messages to their beloved coach and teacher, the late Brent Bertrand, filling up a 60-fee-long mural that stretched the length of the school cafeteria. Bertrand died early Tuesday of apparent natural causes.
Stories this photo appears in:

An upbeat, inspiring Warrensburg teacher and coach — the beloved Brent Bertrand — inspired an outpouring of memories among students and faculty members following his unexpected, untimely death Tuesday morning.