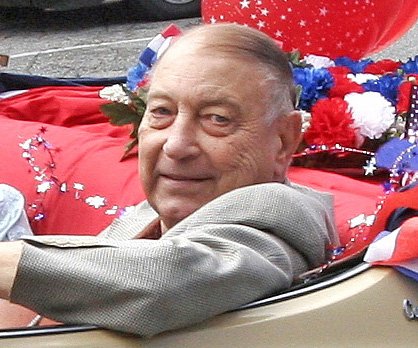 Johnny Podres was grand marshall of the Moriah Labor Day parade in 2005 as the community celebrated the 50th anniversary of him being named World Series MVP.
Stories this photo appears in:
Johnny Podres to be remembered
Visitors to Port Henry will soon be greeted by a sign honoring the community's most famous resident. A 4 x 8 feet sign will be erected on Route (n/22 south of the village in memory of Johnny Podres, the 1955 World Series Most Valuable Player and native son.