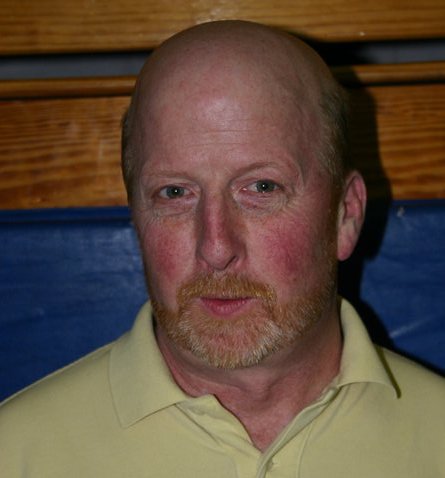 Brent Bertrand, beloved WCS Technology teacher and coach, died Tuesday Jan. 10 at the age of 54 — apparently of natural causes. Photo by Thom Randall.
Stories this photo appears in:

Brent Bertrand was known throughout the Warrensburg community as a dedicated coach and teacher who inspired students with his enthusiasm and positive outlook. Bertrand died Tuesday Jan. 10, prompting grief — as well as fond memories — among students, faculty and staff.